We offer rigid, stable surface developed specifically to help decrease vibration during measurement. When used in tandem with a weighing balance, the table allows the balance to perform with marked precision, despite air currents or movements that might cause readings to fluctuate.
Anti-Vibration Balance Table is designed for use in laboratory or metrology room to provide suitable working conditions for devices that are sensitive to vibrations and shocks.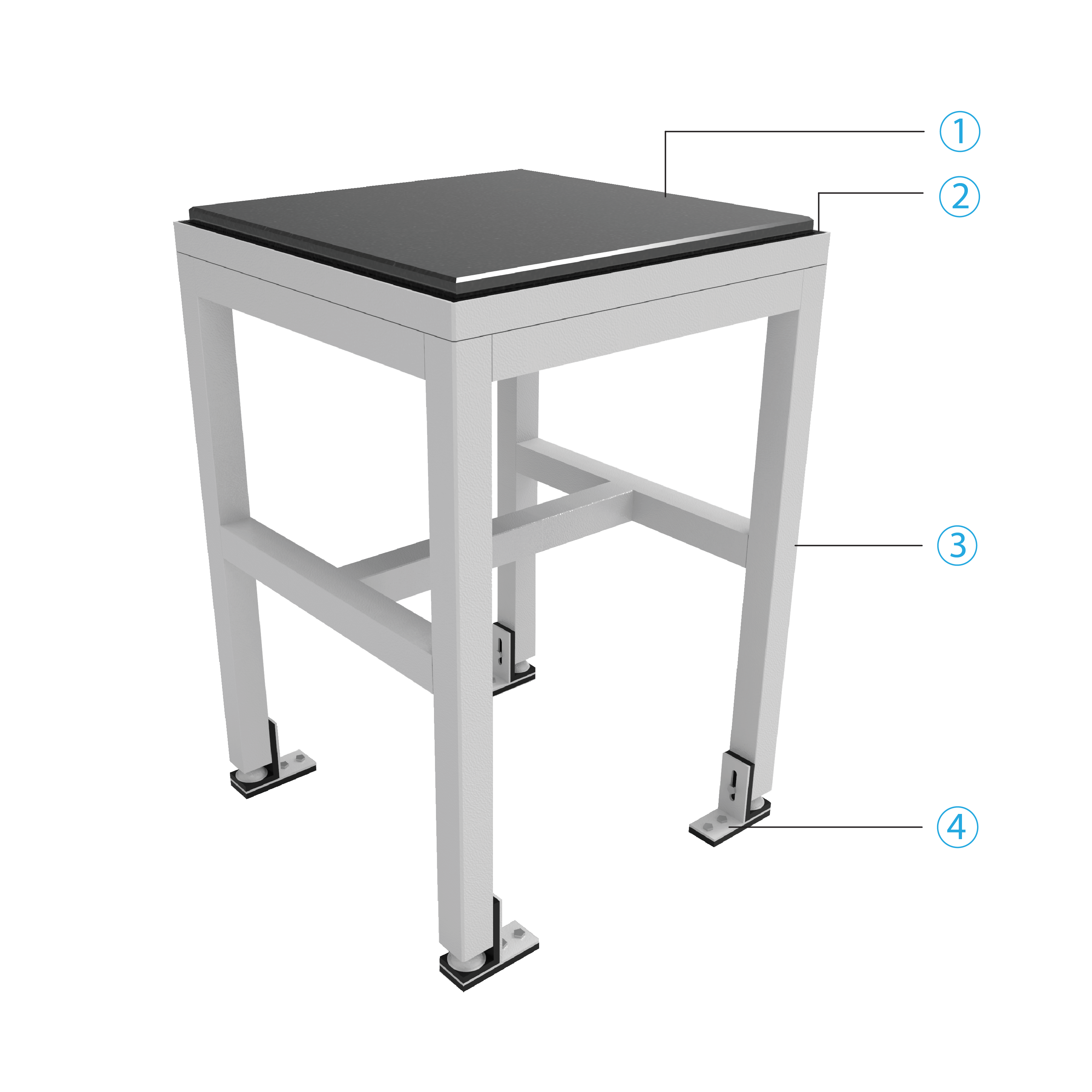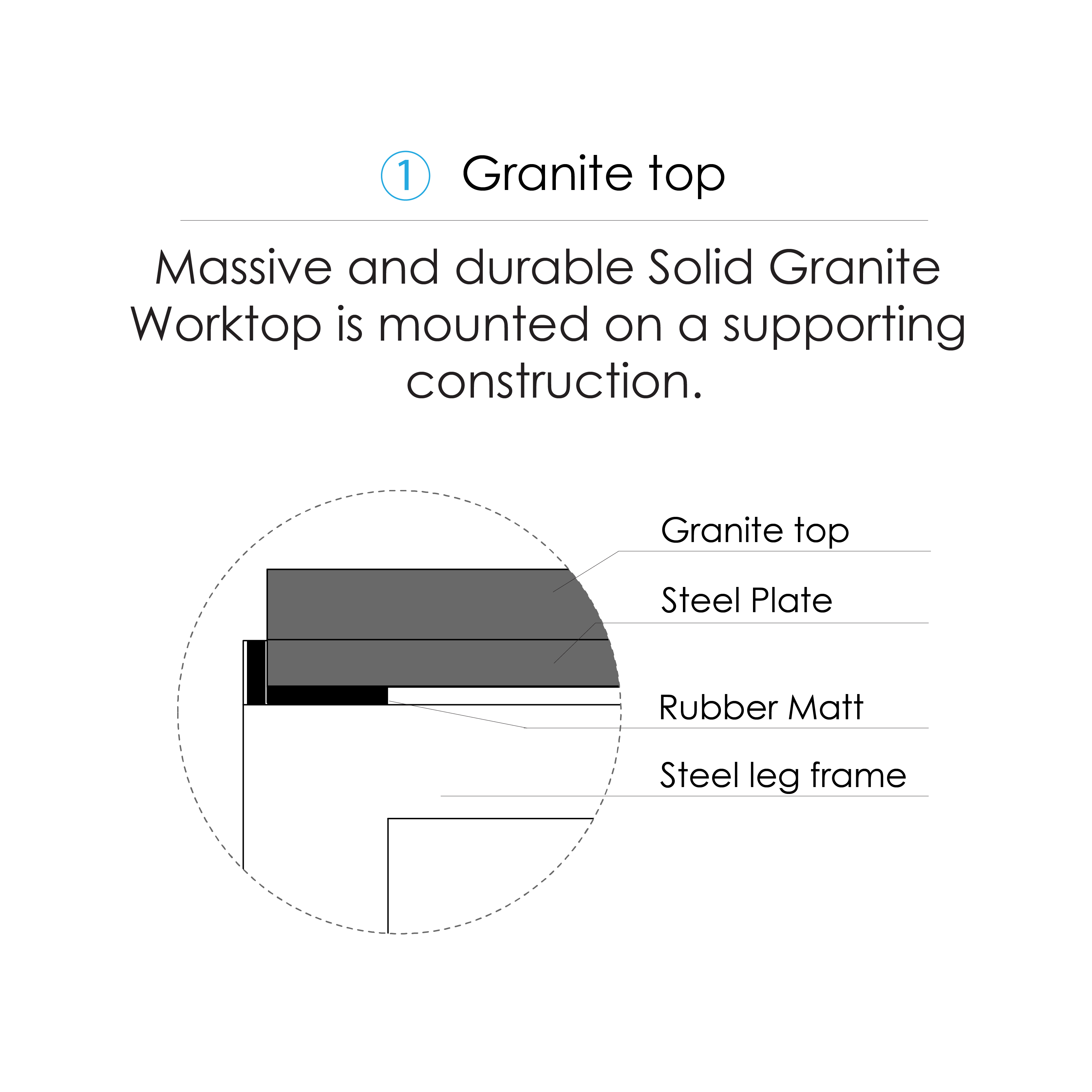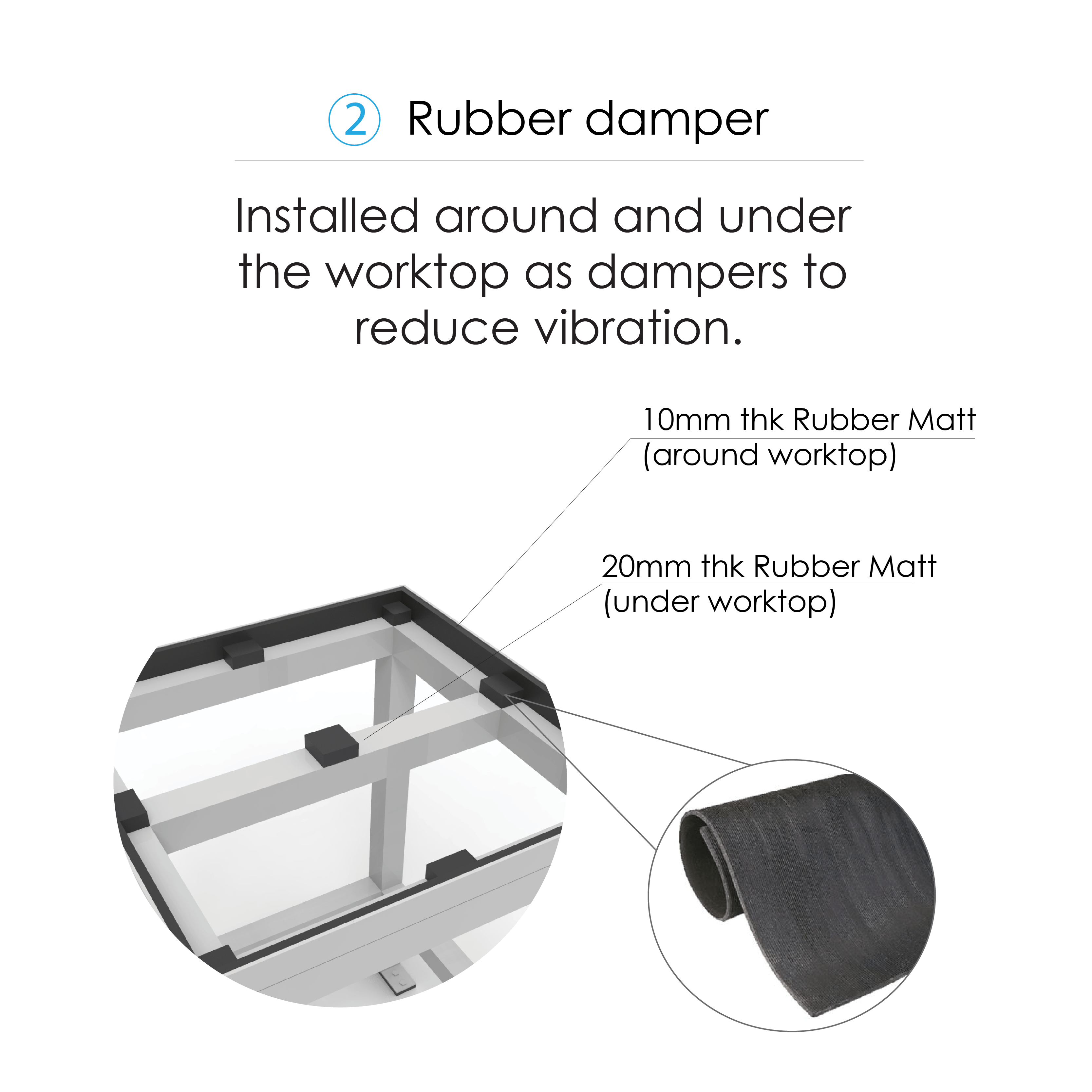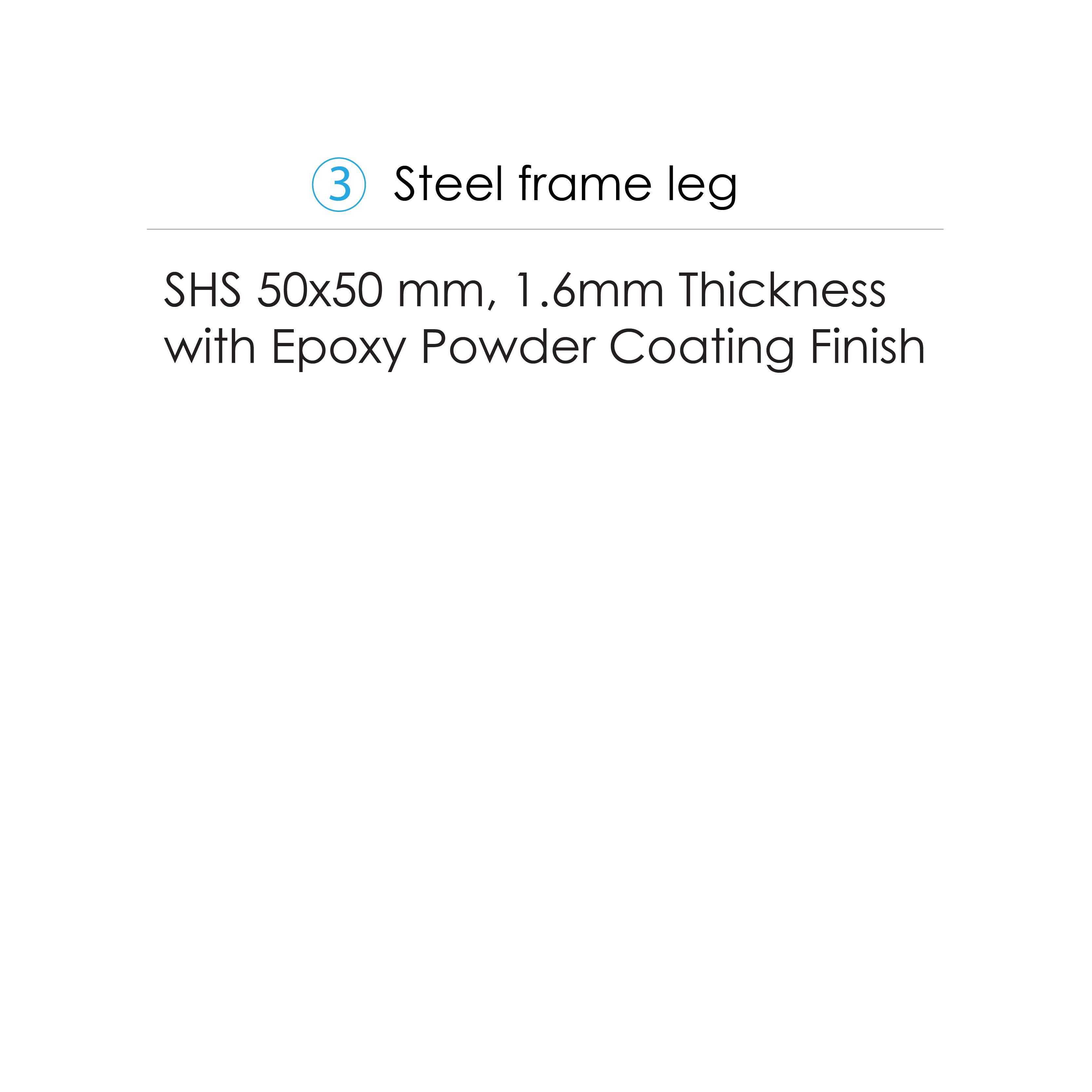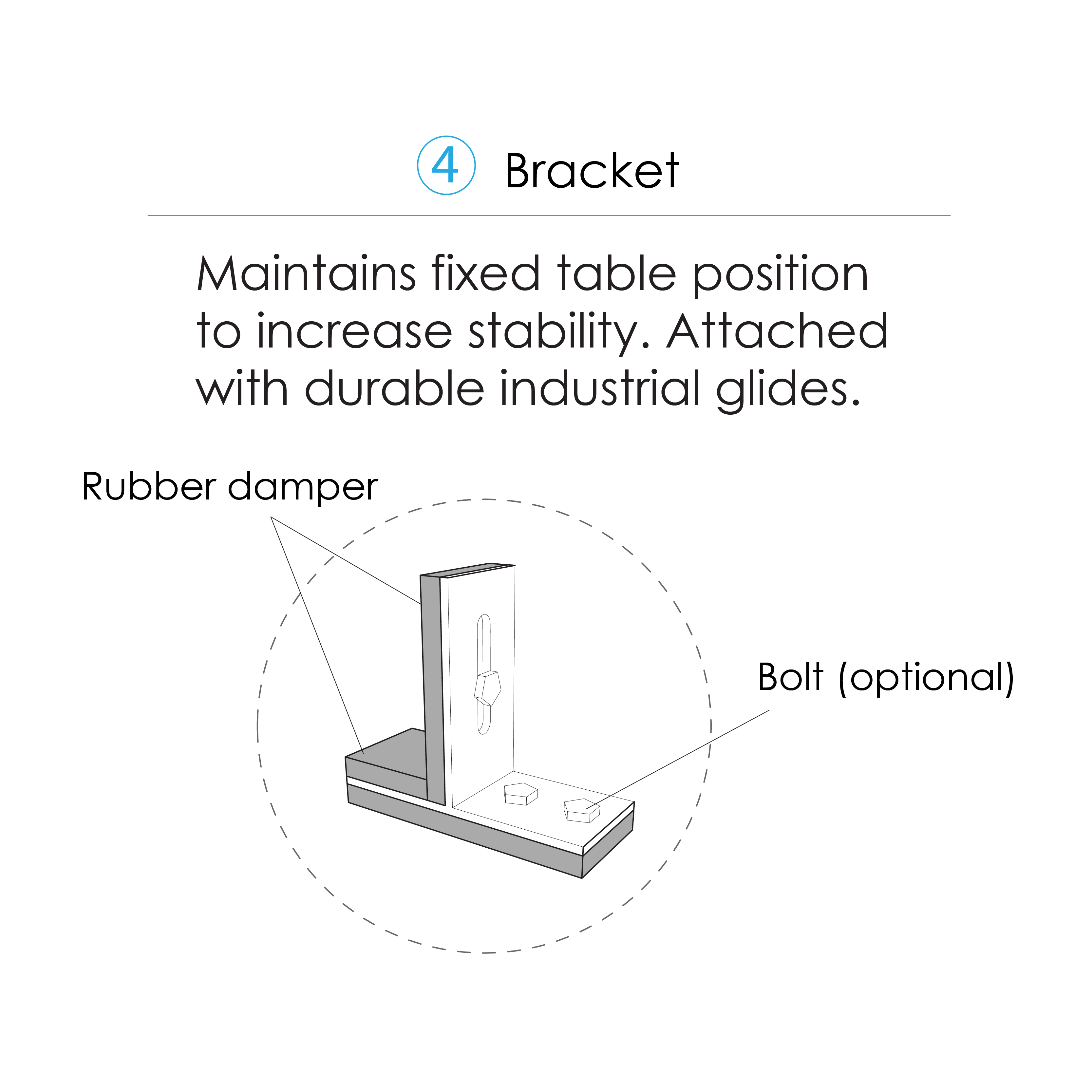 Design Details
Thickness of granite table top is 38mm
Steel frame leg fabricated with **SHS 50x50mm or 65x65mm, epoxy powder coated steel
An steel lateral support beam adds strength and rigidity
Bracket comes with horizontal and vertical dampers to eliminate vibration transmission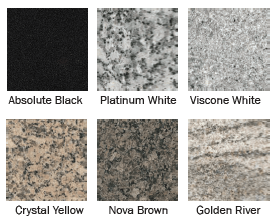 Features
Excellent acid, alkali and corrosion resistance performance.
High temperature and impact resistance.
Can be installed as stand alone or integrated with work benches.
Easy to clean and maintenance-free.
Eco-friendly and space-saving.
Users can work in an ergonomic way at the balance table whether in standing or seated position.
Can reduce shock when using precision testing equipment and other laboratory balances.
Rigid construction and high quality materials for wasy working.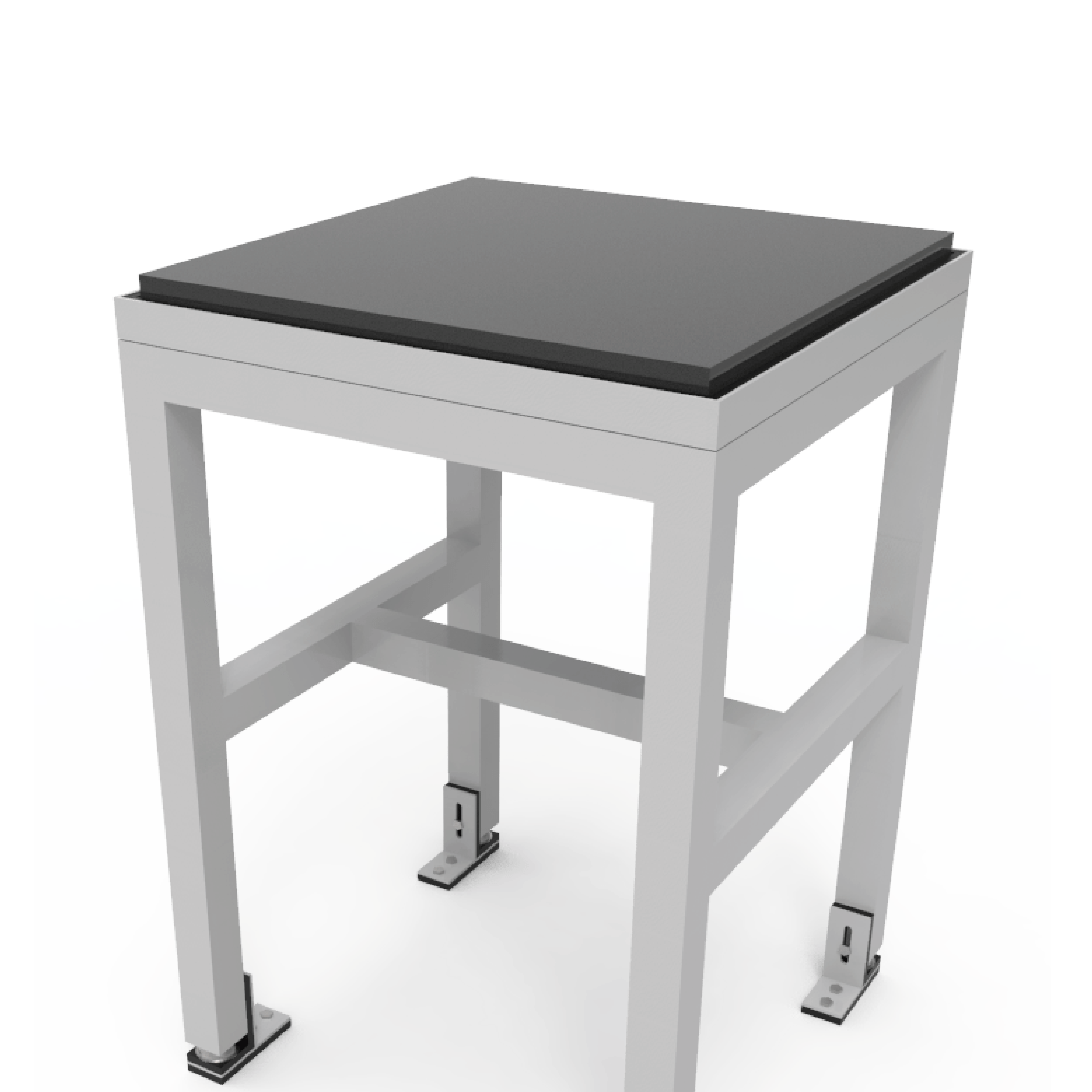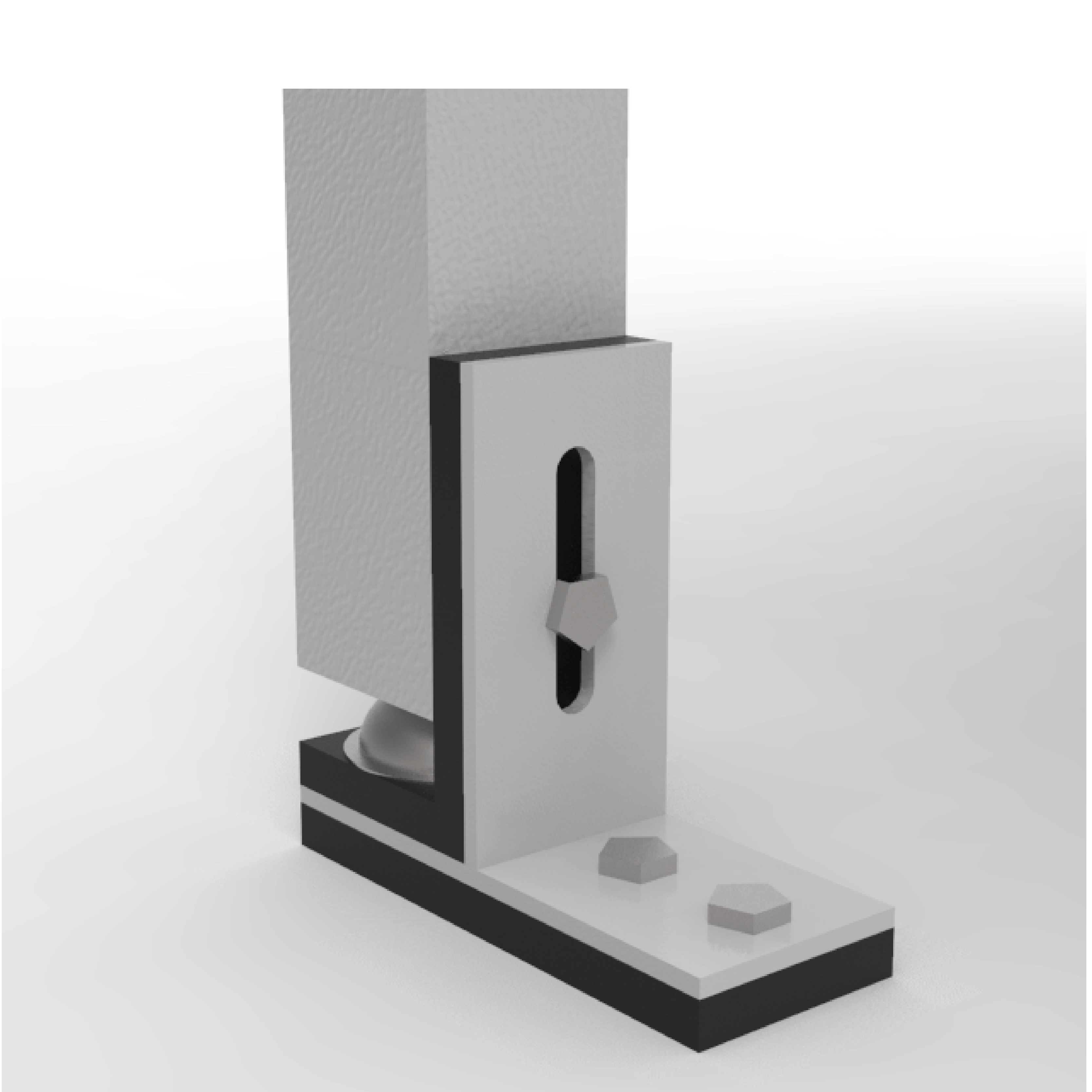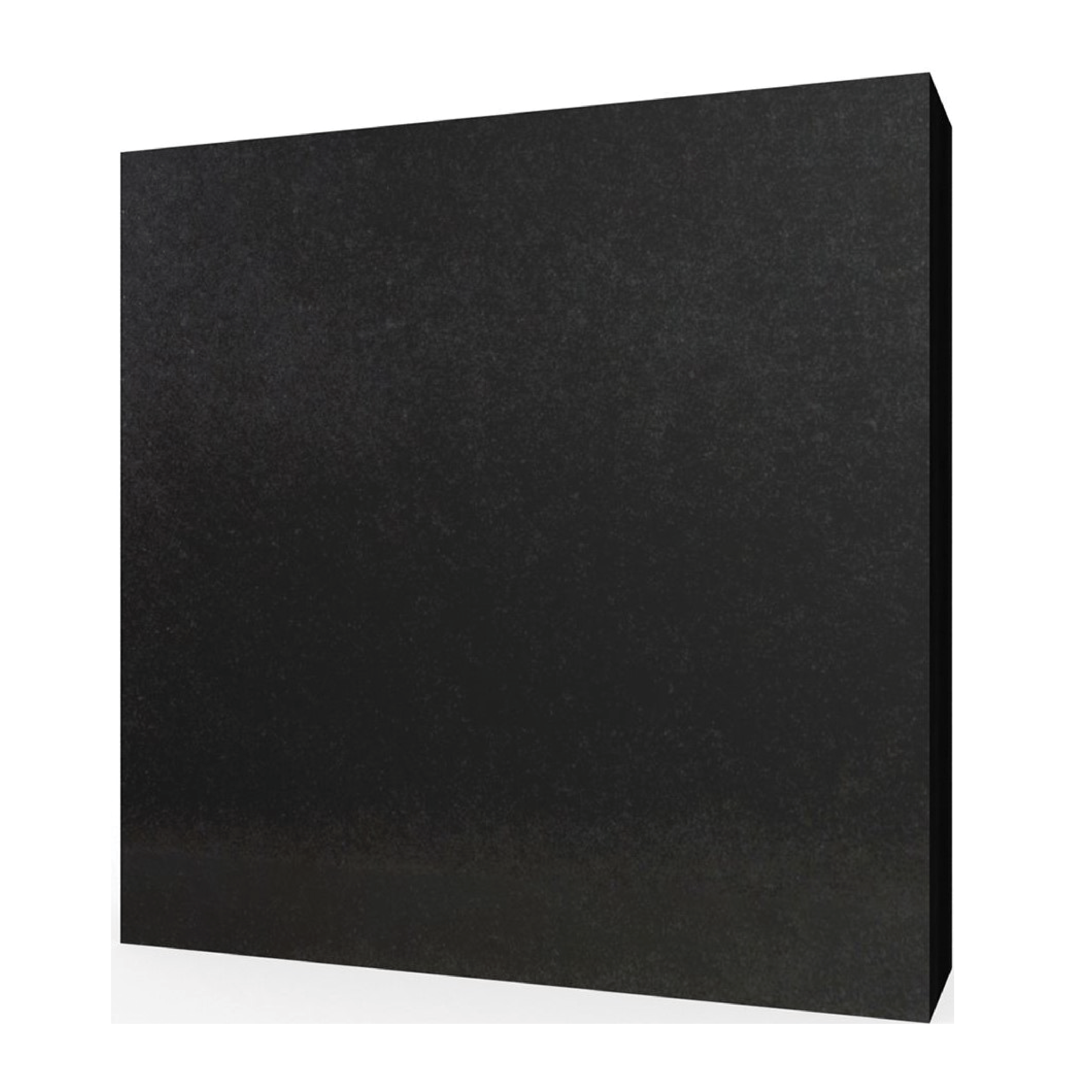 | | | | | | | | | | |
| --- | --- | --- | --- | --- | --- | --- | --- | --- | --- |
| Code | BT-45-01 | BT-60-01 | BT-60-02 | BT-75-01 | BT-75-02 | BT-90-01 | BT-90-02 | BT-120-01 | BT-120-02 |
| Length | 450 | 600 | 600 | 750 | 750 | 900 | 900 | 1200 | 1200 |
| Depth | 450 | 450 | 600 | 450 | 600 | 450 | 600 | 450 | 600 |
| Height | 900 | 900 | 900 | 900 | 900 | 900 | 900 | 900 | 900 |