FLEXIS is a series of workbench specifically designed for modularity and flexibility. Users are given the options to choose their own components and accessories for their workbench.
The versatility allows users to make changes in the future, which makes it practical and cost-efficient for long-term use. Choose from the large variety of materials, finishing, configurations and accessories to build the perfect workstation for you. FLEXIS consists of:
Drawer options
Trunking with integrated cable management
Overhead lighting
Upper Shelves
Railing for tool storage bins
Perforated panel for tools
Custom applications are available.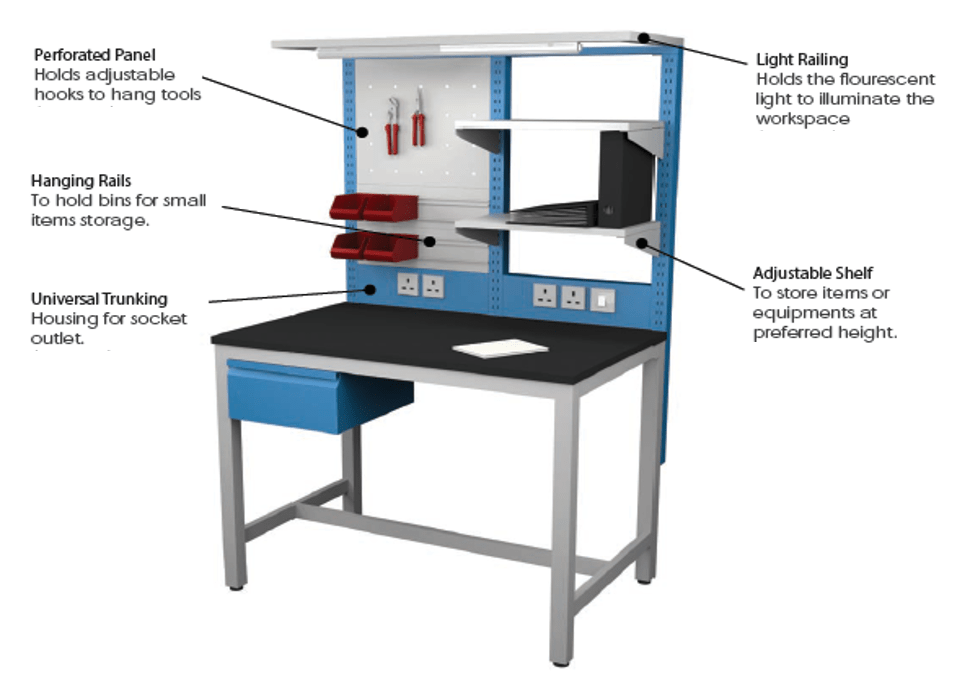 Finishing Quality
Hardness Test: ASTM D3363
Soft Spray Test: ASTM B117
Thickness Test: ISO 2178
Gloss Test: ISO 2813
Cross-cut Adhesion Test: ISO 2409