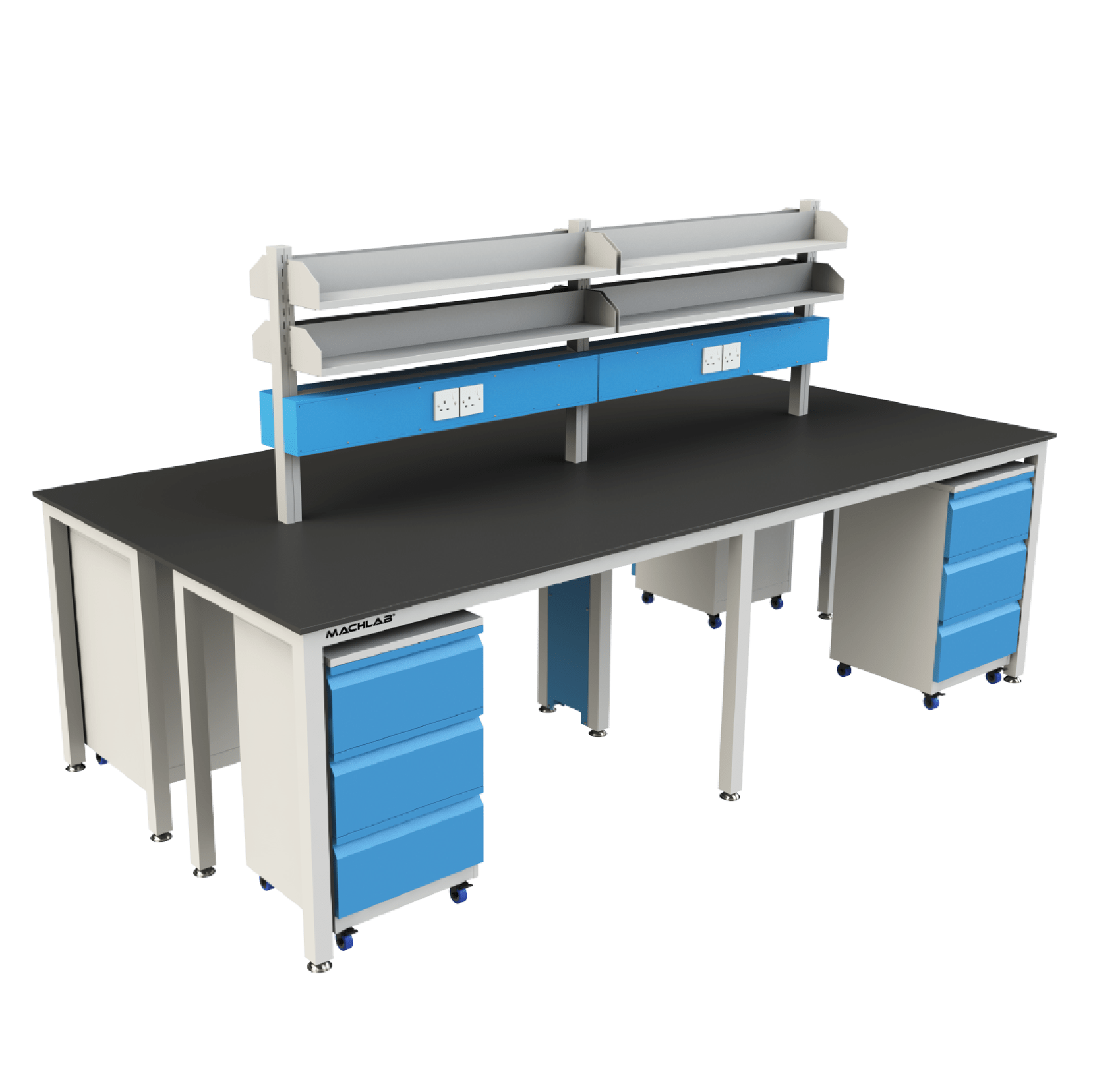 CONTEMPO allows the worktop to be mounted independently of the base units on tubular steel support frames. Ideal for a laboratory that requires maximum accessibility and floor space for equipment.
Mobile under-bench units provide additional storage space where necessary, enhancing ergonomics for laboratory users. Maintenance is easy with virtually no obstruction to under-bench space and highly accessible pipeworks and electrical wirings.
CONTEMPO is compatible with Machlab shelving systems, accessory fittings, and storage units. Optional panels and fillers can also be added to further improve aesthetics and practicality.