Cross-over Bench With Compartments
Cross-over bench with compartments acts as a divider with the main function to differentiate the unclassified area from hygienic area to avoid contamination. It exists with optional coving corner to fit the coving structure of the cleanroom. It is built with integrated compartments where replaced shoes can be stored before entering the hygienic area.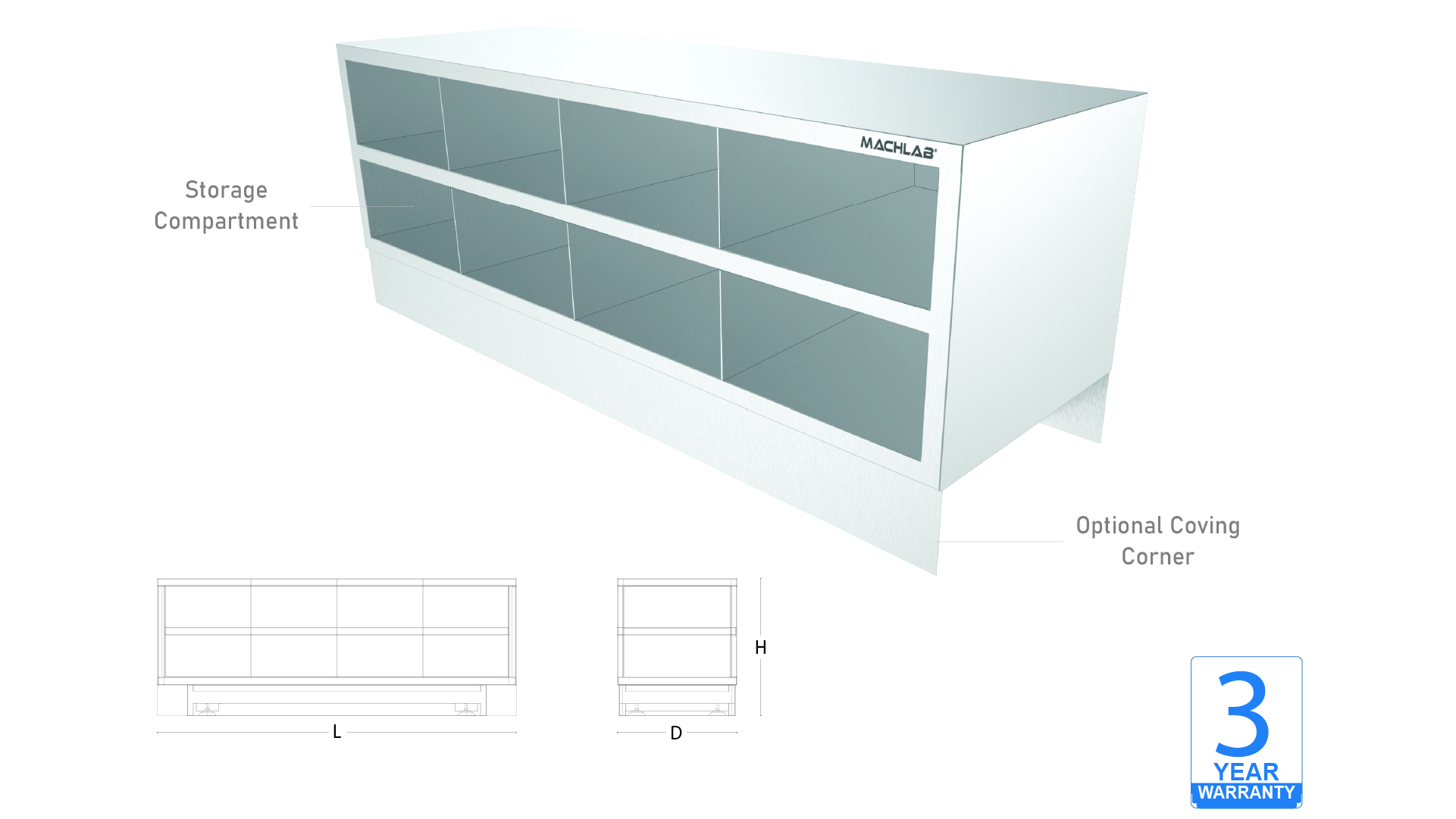 Features
Easy to clean curvature edges
Available with integrated compartments
Heavy-duty adjustable stainless steel leveling feet
Fully welded construction (Industrial grade)
Available in 304 and 316 stainless steel
Specifications
Manufactured of 15-gauge stainless steel
Stainless steel fittings (Antirust & anti-corrosion)
Material choice of Stainless Steel grade 304 or grade 316
Finishing Options
#4 Brushed
#4 Brushed
#4 brushed finish is one of the most commonly used finishes due to its durability, scratch resistance and decorative nature. It has a muted luster appearance with a fine grain pattern comprised of parallel, short-intermittent grit lines for a linear effect.
Products
| | | | |
| --- | --- | --- | --- |
| Models * | CRBS-9040 | CRBS-1240 | CRBS-1540 |
| Length (mm) | 900 | 1200 | 1500 |
| Depth (mm) | 400 | 400 | 400 |
| Height (mm) | 450 | 450 | 450 |
*Custom size available for wall-to-wall installation on site