Glassdoor Storage Cabinet
Glassdoor storage cabinet serve its main function as a container to store raw materials or tools. It is built with internal shelves so items can be kept and arranged orderly. The see-through glass door has provided maximum visibility of the item stored inside the cabinet. The sloping top and curvature edges of the cabinet were designed with the objective to ease the cleaning processes.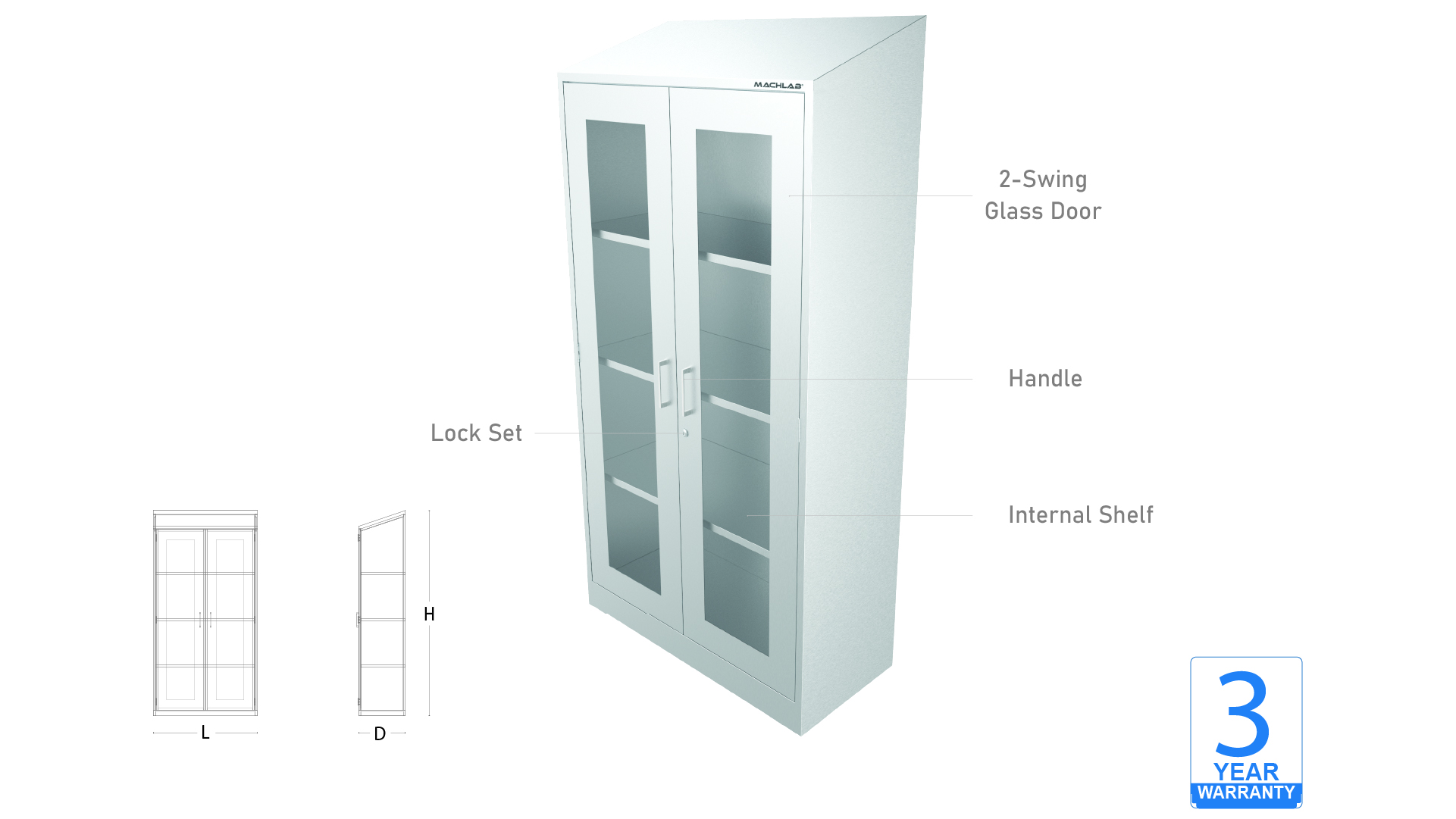 Features
Easy to clean sloping top and curvature edges
Fast scan of the internal chamber through the glass door
Available with internal shelves
Available with lock set
Heavy-duty adjustable stainless steel leveling feet
Fully welded construction (Industrial grade)
Available in 304 and 316 stainless steel
Specifications
Manufactured of 20-gauge stainless steel (Shelves) and 17-gauge stainless steel (Body)
Stainless steel fittings (Antirust & anti-corrosion)
Material choice of Stainless Steel grade 304 or grade 316
Finishing Options
#4 Brushed
#4 Brushed
#4 brushed finish is one of the most commonly used finishes due to its durability, scratch resistance and decorative nature. It has a muted luster appearance with a fine grain pattern comprised of parallel, short-intermittent grit lines for a linear effect.
Products
| | | | |
| --- | --- | --- | --- |
| Models | CRCU-8045 | CRCU-1045 | CRCU-1245 |
| Length (mm) | 800 | 1000 | 1200 |
| Depth (mm) | 450 | 450 | 450 |
| Height (mm) | 1950 | 1950 | 1950 |