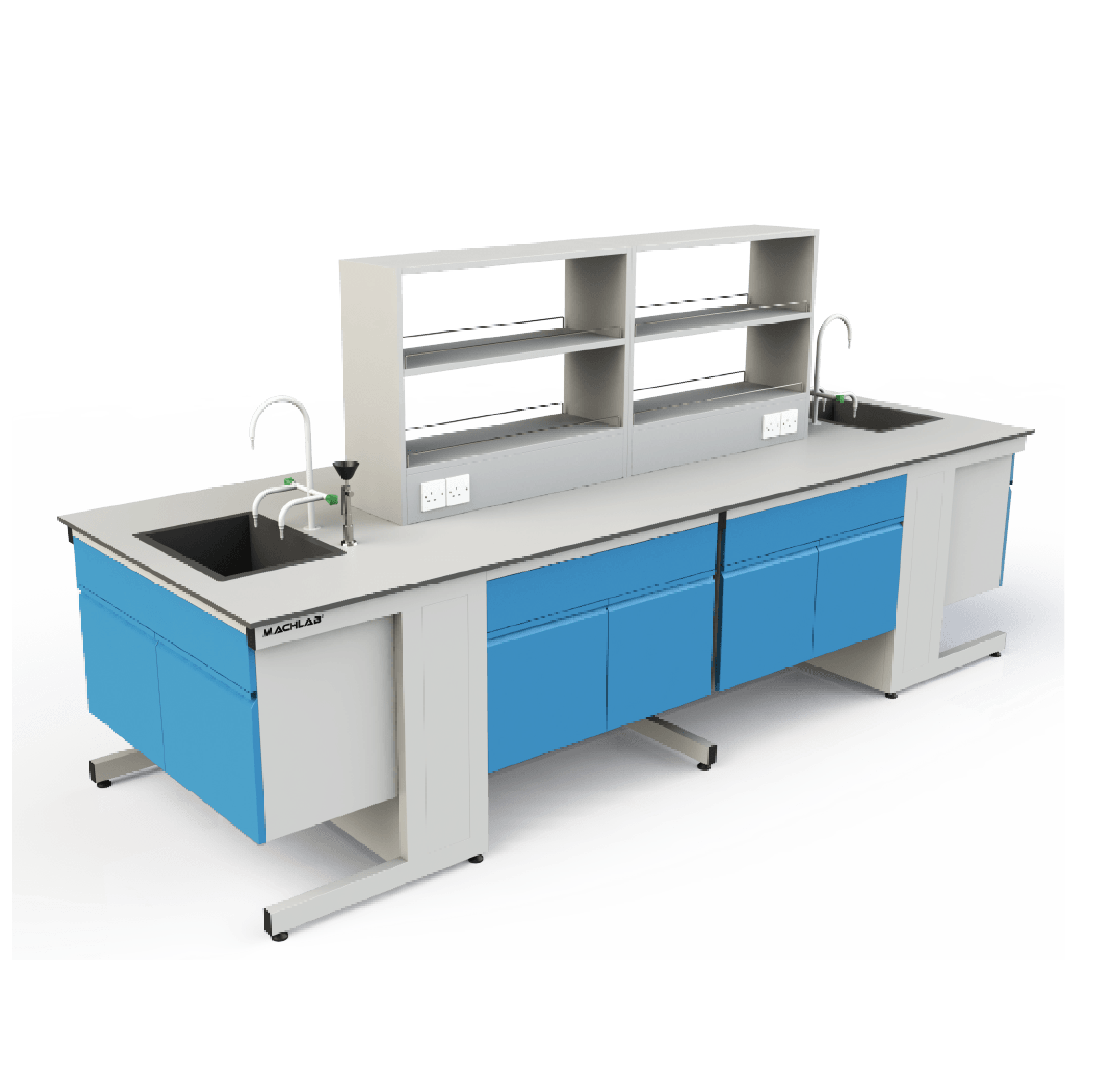 The Machlab ASTORIA suspended system offers a holistic solution for your laboratory space. Designed for maximum versatility and flexibility, the ASTORIA is as easy to assemble as it is to maintain.
The under-bench storage units can easily be removed, interchanged or replaced without suspending any laboratory work. Any hazardous spillage can also be treated or disinfected immediately.
All mechanical pipeworks, plumbings and electrical wirings are cleverly concealed to present a seamless uncluttered laboratory that is not only fit for purpose but pleasant to the eyes too.
ASTORIA fully integrates with a wide range of fume cupboards, storage cabinets, ancillary fittings and safety equipment to completely equip your laboratory.