Wall Mounted Full Body Mirror
Mirror is an integral part of the gowning process which serve the main purpose to reduce the cleanroom bio-burden. Wall mounted full body mirror is manufactured with adhesive backing and stainless steel frame to prevent shattering. The flush wall mounting design also tends to eliminate gaps that harbor microbes.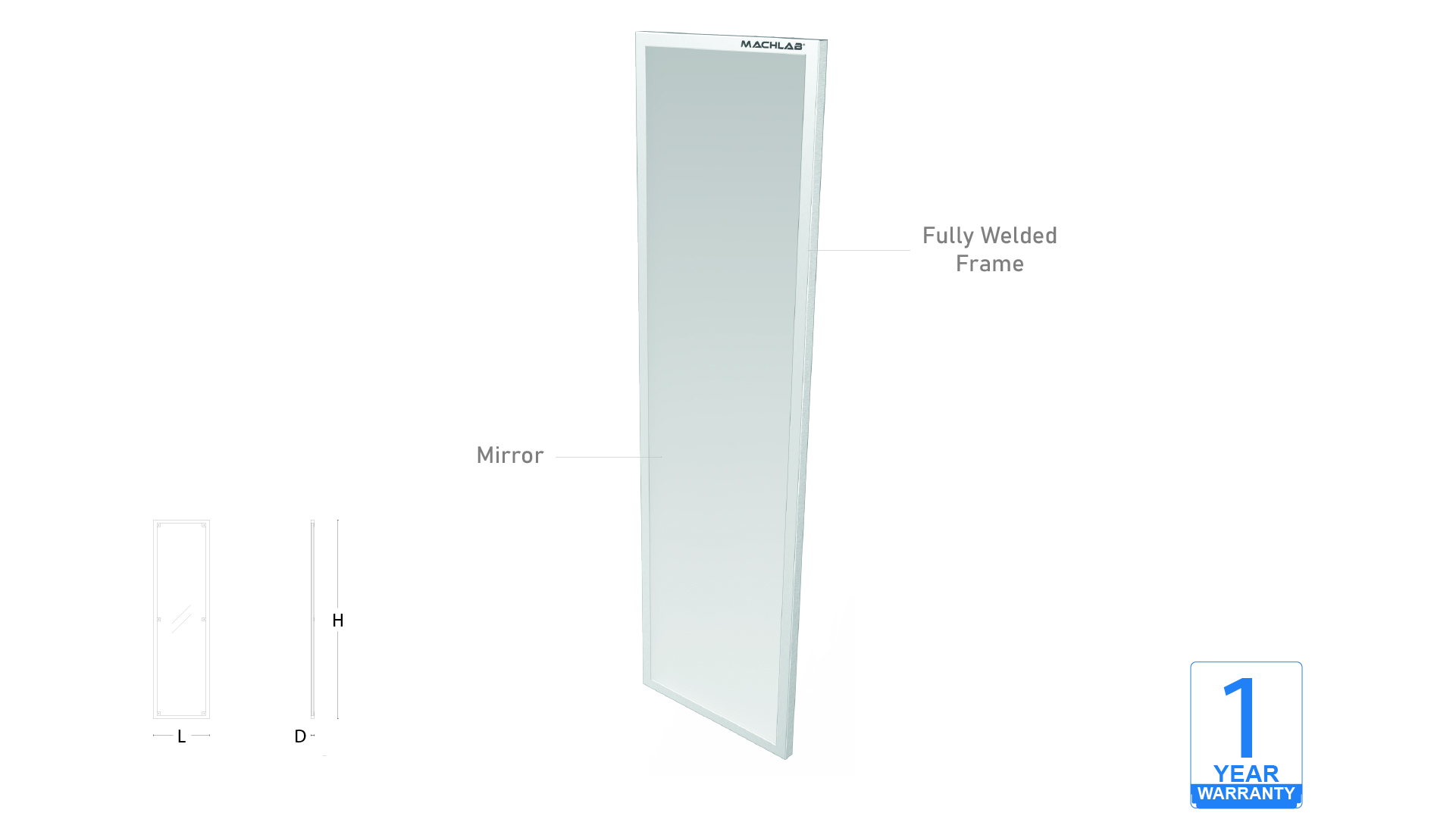 Features
Easy to clean curvature edges
Safe adhesive backing and frame mounted prevents from scattering
Flush wall mounted to eliminate gaps that harbor microbes
Fully welded construction (Industrial grade)
Available in 304 and 316 stainless steel
Specifications
Manufactured of 20-gauge stainless steel
Stainless steel fittings (Antirust & anti-corrosion)
Finishing Options
#4 Brushed and BA, Bright Annealed
#4 Brushed
#4 brushed finish is one of the most commonly used finishes due to its durability, scratch resistance and decorative nature. It has a muted luster appearance with a fine grain pattern comprised of parallel, short-intermittent grit lines for a linear effect.
BA, Bright Annealed
Bright annealed (BA) finishes are produced by heat treating the stainless steel to a mirror-like appearance. The annealing processes is closely monitored in a controlled atmosphere to prevent scale formation during annealing. The end result is a more corrosion resistant product that maintains good weldability and smoothness.
Products
| | |
| --- | --- |
| Models | CRMW-4025 |
| Length (mm) | 400 |
| Depth (mm) | 25 |
| Height (mm) | 1450 |