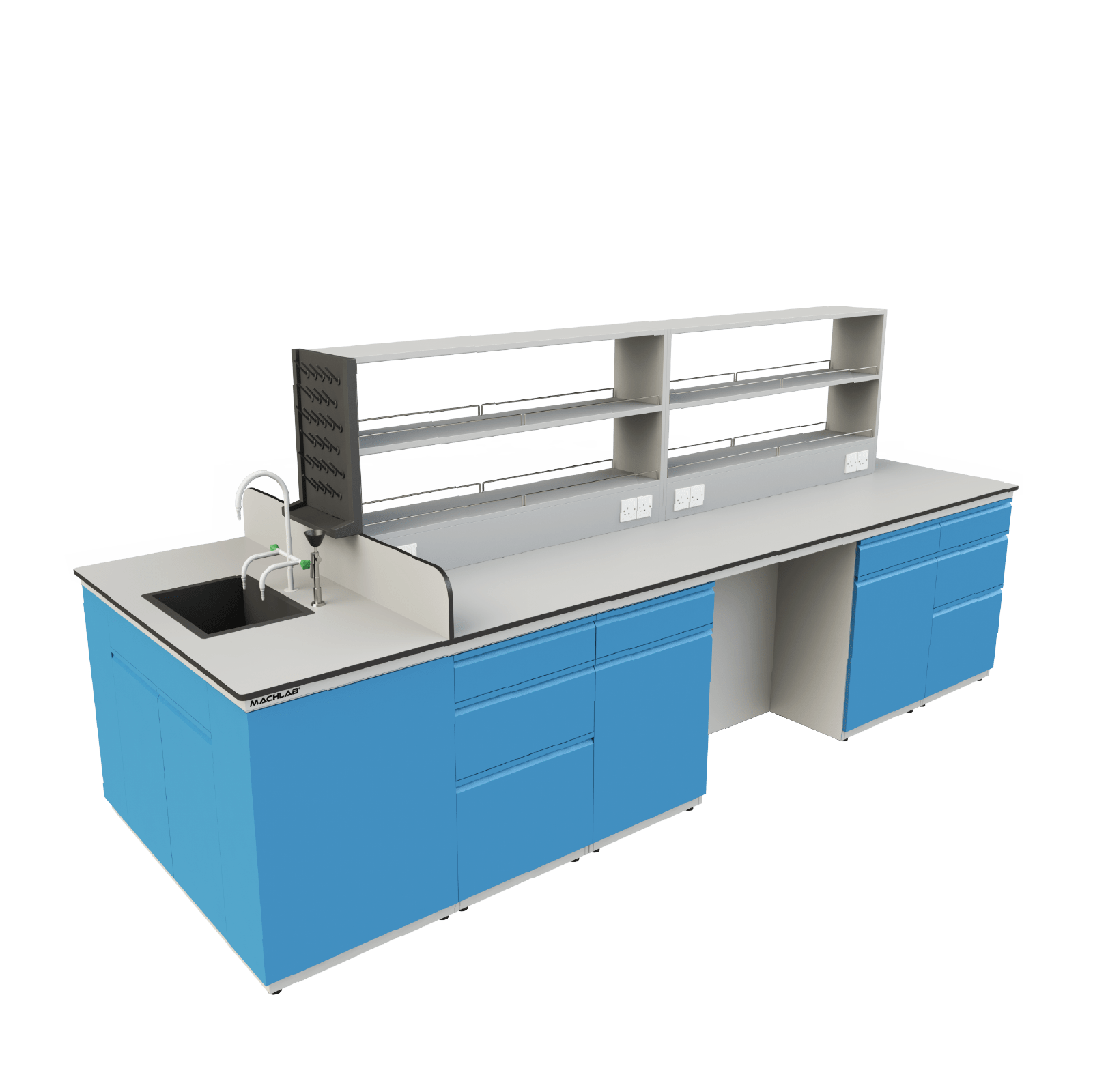 One of Asia's most widely used laboratory furniture system, the DECKER pedestal system is the ideal choice for laboratories where durability is of prime important.
Study floor mounted storage units provide complete support to the worktop. Decker fully integrates with Machlab comprehensive range of base cabinets, which are ergonomically designed to enhance your productivity and working experience. Toe space areas are neatly protected with skirtings, which can be coved with vinyl floor finish to create a clean working environment.
DECKER also features an abundant choice of shelving options; from multi-tier reagent racks to height adjustable steel shelves. If you are looking for a laboratory furniture system that offers variety, functionality and durability. Look no further. DECKER is ideal for you.